The final report is the definitive record of an imaging examination. Depending on the criticality of a finding, the radiologist may be required to directly contact the ordering physician prior to the report's delivery. Different levels of urgency may require different methods of communication.1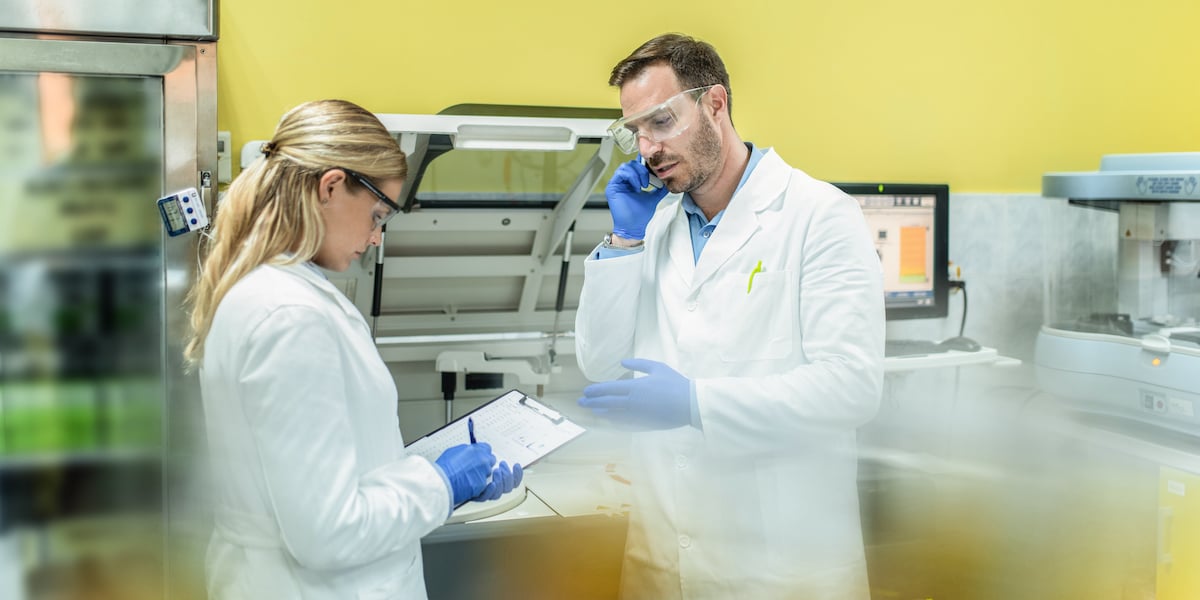 According to the American College of Radiology (ACR), non-routine communications should be handled in a manner "most likely to reach the attention of the treating or ordering physician or healthcare provider in time to provide the most benefit to the patient."2 Posting a critical result solely in the EHR will rarely fulfill this objective.
Furthermore, the Joint Commission requires timely intervention and provision of results within an established timeframe so the patient can be promptly treated3 but it suggests that institutions define for themselves what is timely for a given imaging finding.1 Many organizations have developed algorithmic approaches to reporting and communicating critical radiology results based on lists of critical findings.4 Some specify color codes for different levels of urgency (e.g., red-level findings must be communicated directly to the ordering physician). Others name different levels of urgency (e.g., "critical" vs. "urgent" vs. "significant").
Critical Results List
The ACR formed the Actionable Reporting Work Group to address the potential role of information technology (IT) in the communication of imaging findings, especially in cases involving critical findings. The Work Group defines three categories of actionable findings (the table below provides examples based on this work).1
Categories of Critical Findings5

| | | | | |
| --- | --- | --- | --- | --- |
| Category | Description | Example | Time Communication | Method |
| 1 | Findings could lead to death/significant morbidity if not promptly addressed | Intracranial hemorrhage, testicular torsion | Within minutes | Direct verbal communication is required. |
| 2 | Findings are clinically significant, explain acute presentation, and require specific treatment but not as urgently as category 1. | Pneumonia | Within hours | Non-direct communication may be sufficient, but the radiologist should ensure that the results were received, understood, and acted upon appropriately. |
| 3 | Findings (often referred to as incidental or unexpected) do not require immediate action but could be significant long term. | Probable malignancy, no acute danger | Within days | The radiologist should try to ensure that the results are received and recognized by the appropriate provider. |
What is a Critical Result?
The Joint Commission also requires accredited facilities to define critical results.3 The ACR recommends "nonroutine communication" (i.e., action in addition to a final radiology report) when findings:2
"Suggest a need for immediate or urgent intervention"
"Are discrepant with a preceding interpretation of the same examination and where failure to act may adversely affect patient health"
"May be seriously adverse to the patient's health and may not require immediate attention but, if not acted on, may worsen over time and possibly result in an adverse patient outcome"
A critical results list can facilitate clinical decision-making and communication between radiologists and ED physicians. These lists are not meant to be definitive.1 The length of the list should be carefully considered. A long, very detailed list can be difficult to monitor and follow. If it is too complex for compliance, it loses its value as both a patient safety and risk management tool. Regardless of categories of urgency, radiologists should strive to deliver results to referring physicians as rapidly as possible without compromising quality and accuracy.5
More Information About Communicating Critical Findings along the Continuum of Care
Overview: Healthcare Communication: Case Studies and Best Practices for Communicating Critical Findings
Part 1: From Radiology to ED
Part 2: From Anatomic Pathologist to Ordering and Primary Care Physician
Part 3: From Primary Care Physician to Patient
References
1. Paul A. Larson, et al. "Actionable Findings and the Role of IT Support: Report of the ACR Actionable Reporting Work Group." Journal of the American College of Radiology. 2014;11:552-558. DOI: 10.1016/j.jacr.2013.12.016
2. American College of Radiology. ACR Practice Parameter for Communication of Diagnostic Imaging Findings. (Resolution 11) 2014.
3. The Joint Commission. "National Patient Safety Goals for the Hospital Program." National Patient Safety Goals. Goal 2, NPSG.02.03.01. Effective January 1, 2021.
4. Lukasz S. Babiarz, et al. "Neuroradiology Critical Findings Lists: Survey of Neuroradiology Training Programs." American Journal of Neuroradiology. 2013;34: 735-739. DOI: 10.3174/ajnr.A3300
5. Giles W. Boland, et al. "Communication of Actionable Information." Journal of the American College of Radiology. 2014;11(11):1019-1021.