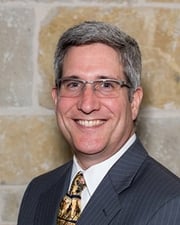 NORCAL Mutual Insurance Company, one of the top ten largest medical professional liability insurance companies in the nation, welcomes Michael Perkins as the new Vice President of Information Technology (IT). Perkins will lead the next phase of technology development and infrastructure improvement in NORCAL Mutual's national expansion.
"We are thrilled to have Mike join our company during this exciting time of transition. His leadership and experience in successfully managing complex IT issues for large organizations will be a tremendous asset as our organization continues to grow," said Mark Johnson, Chief Financial Officer of NORCAL Mutual.
Perkins comes to NORCAL Mutual from Advanced Micro Devices (AMD) in Austin, where he most recently served as Portfolio Manager across Global Infrastructure and Information Security. Prior to his five years at AMD, he was the Director of IT at United Performance Metals in Hamilton, Ohio. Perkins holds a Master of Business Administration from the University of Illinois and a Bachelor of Arts from the University of Missouri. He is a Certified ScrumMaster® and Certified Project Manager.