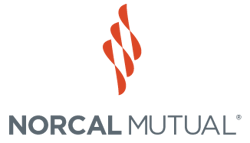 NORCAL Mutual Insurance Company kicked off 2014 by expanding coverage into the state of Texas and unveiling a new look to its corporate brand and website.
"We are excited about this next stage for NORCAL Mutual. Our updated logo and brand identity reflect the vibrant, innovative spirit of our company," President and Chief Executive Officer Scott Diener said. "We are looking forward to a great year as NORCAL Mutual expands our reach and further strengthens our foundation for the protection of our policyholders."
NORCAL Mutual, which currently protects physicians in Alaska, California and Rhode Island, began offering coverage to Texas physicians on January 1, 2014. A subsidiary of NORCAL Mutual, Medicus Insurance Company, has offered protection to Texas physicians since 2006.
On January 6, NORCAL Mutual launched its new website, featuring easier navigation and mobile compatibility. The new site continues to offer policyholders access to NORCAL Mutual's extensive library of risk management and claims handling resources. The new website is part of the rebranding campaign that NORCAL Mutual will undergo in the coming months, which will also include new advertising campaign.
About NORCAL Mutual
NORCAL Mutual Insurance Company is a part of the NORCAL Group of companies, medical professional liability insurers providing protection to more than 28,000 physicians healthcare extenders, medical groups, hospitals, community clinics and allied healthcare facilities throughout the nation. The companies share a group rating of "A" (Excellent) by A.M. Best for their financial strength and stability. NORCAL Mutual operates three main regional offices in San Francisco, CA, Mechanicsburg, PA, and Austin, TX.